Work With Me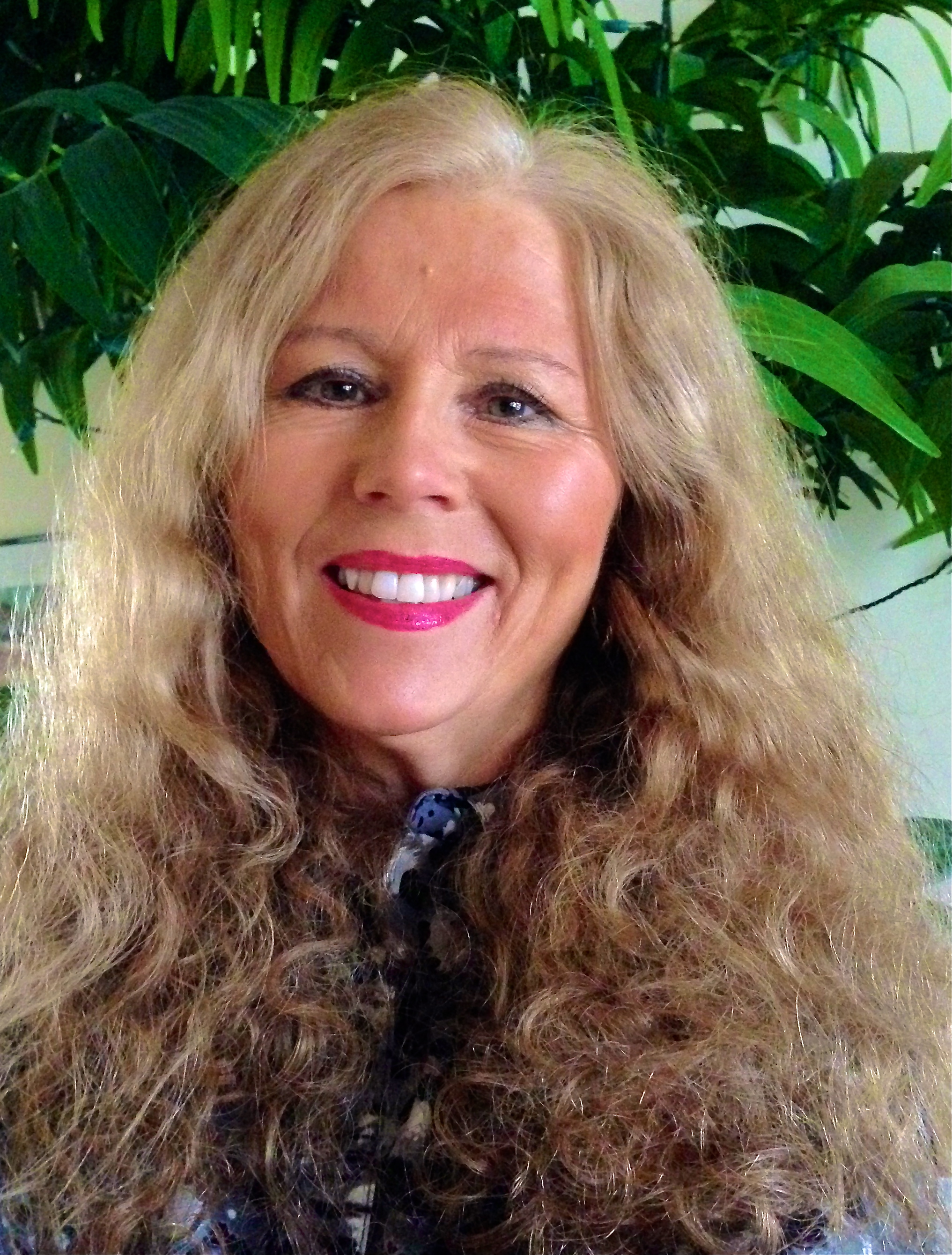 Working with me is easy.  I believe in collaboration and teamwork and  work with a number of "thought leaders".  I believe businesses can be change makers in the world by communicating their values, weaving social intelligence into the workplace and building meaningful relationships with employees and clients.  I work with a variety of people who all have something in common: they are contributing to the lives of others through their work or are seeking to improve their own lives.
Whether you hire me for a "keynote speaker", for coaching and guidance, to help you design your retreat or event, facilitation, or for specific consulting, I will work with you to help clarify your values and vision and assist you in achieving the best possible outcome
"As a collaborative and creative facilitator, I help people and businesses succeed by sharing 'nature inspired strategies' to generate higher levels of communication, organizational development, leadership and personal happiness."
Event & Meeting Planners
Mary Ann is a catalyst for awareness, growth and change.  Her skills are immense and she speaks on many levels that resonate with the condition of the universe, people, animals, plants and what we need to do to make the world a better place and invoke change to the good of all.

Amy Kendis,  Small Business Owner
I don't just "speak". I help you plan, strategize, and ensure your audience has a meaningful experience from customizing the topic to enhancing the space.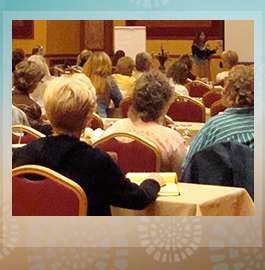 Having organized  numerous events, retreats, workshops and conferences I understand  and appreciate the tremendous amount of work involved in producing a simple event. The pressure for success is on the organizer and the speakers you hire can make or break your event.
I bring the same philosophy I talk about to the work I do with others. I put my 'heart" and "mind" into helping you have the best meeting possible.  Having a presenter who not only is comfortable speaking in various venues, but who also can share the stage with others, think on their feet and fill in if something goes amiss is a safety net for meeting planners.
Besides being an engaging communicator, I have often been called the "Most Flexible Speaker".
Why?  Because I have spent life researching and applying techniques, which help us communicate and connect more organically with each other and with life. I can pull together a number of engaging topics in a matter of hours or minutes and even switch topics if something happens that requires a different focus. I have a strong voice (from years of teaching horses & riders,) so if the audio goes down, I can still be heard.
How?  I have a huge resource of experience working on building teams and using tools from biology to business. Understanding the energy dynamics of people as well as the environmental stressors and how we react to them, gives me a unique advantage in influencing positive outcomes no matter what happens. Being able to facilitate the positive "flow and energy" for both people and horses directed toward a positive outcome has given me lots of practice in a variety of complicated and risky situations.  On top of that, I am passionate about and accomplished at engaging audiences to participate. It is never about the "speaker", it is always about the audience.
"Mary Ann has the ability to draw you in, capture and hold your attention as she speaks on a multitude of topics usually drawing from fascinating personal experiences that she is so willing to share. She'll take you on journeys, inspiring you to seek out and make your own personal discoveries about yourself and the unseen world around you."
Darlene Goss,  Small Business Owner
Academic & Educational Organizers
Mary Ann Simonds is a remarkable teacher, and has helped me throughout my journey in more ways than I count. Always having been there, she really strives to help her students understand the many aspects of their lives that need reflection and inner wisdom; ultimately, she helps a person with their decisions by mirroring back their own self guidance. I could not have moved forward in my life's plan without her.

                                                                                          Austin Throckmorton, Student, 2014
"Entertaining, Educational and Empowering, Mary Ann opens door after door in your mind weaving personal stories to back up her amazing wisdom on so many subjects.
Student, UC Davis Class of 1990
I love educating and transferring knowledge to those who will use it. There is nothing more rewarding for someone with lots of experience and knowledge than to pass it on to others.  I have worked with all levels of students and educators from teaching at both college and university levels to educating environmental educators for K-12.
Helping to design and facilitate symposiums with Washington State University and the USDA for 8 years on horses, people and planning as well as being a "keynote "speaker at a number of academic conferences and guest lecturer at various school, I have broad experience to work within the educational structure.
I am experienced with various formats for conducting lectures and talks from in-person to audio/visual internet systems. I prefer in-person, but the web does allow for remote presentations and talks.
Whether working to build academic "teams" or teaching a lecture or "wet lab", my background as an "applied scientist" has given me the tools to help educate and facilitate learning both for students and educators.
FABULOUS class!  THANKS for your passion, knowledge, sharing and everything!
Your manner is fabulous, warm, gentle, clear… THANK YOU!

Jeannie Lindheim, Center4Creativity.
___________________________________________________________________________________________________________________________________
Facilitation 
As a facilitator I have worked with team building, conflict resolution, communication, critical & creative thinking, strategic planning, change management, whole systems thinking, organizational development and leadership. But my favorite facilitations are RETREATS.  Why? Because people learn better and have more fun in a relaxed supportive environment. Even if we have to convert a meeting space to a retreat space, we can with a little creativity
Having years of facilitating meetings. I started taking people outside for meeting hikes and realized we accomplished more in a shorter period time outside hiking in Nature than inside a dark cold conference rooms. But if you have to be inside a meeting room, then talk with me about how to make more people and learning friendly.
With over 25 years of designing and facilitating retreats from Hawaii to Florida, I have helped to guide hundreds of people on their journeys. There is an art to designing well-run retreats to accomplish your goals and I would like to help you design and facilitate the perfect executive or organizational retreat.
"Mary Ann is unusual in her consistently high and positive energy, her enthusiasm for life it's opportunities, and her ability to take you from the noise and adverse stresses of life to a place of peace and contentment in who we are as gifted individuals"

David Newton, P.E., C.E.G., C.W.R.E., President, Newton Consultants
_____________________________________________________________________________________________________________________________________
Coaching  and  Mentoring
"I am so thankful for all the gifts you have given me.   It's just never as good with anyone else. I'm not sure if its just because you are the best, or I just resonate with what you do, but it sure works."
Pam Whitenburg, RN Health Professional
 Executives,  Leaders,  Change Makers,  Entrepreneurs, Coaches, Speakers, & Individuals
With 30 years of coaching clients my practice emerged long before life and business coaching were careers paths. With a graduate degree in Consciousness/Counseling and a specialization in Organizational Development and Leadership I realized coaching people to better understand their beliefs and how to manifest happiness did more to create positive change in the world than all the scientific articles, lectures or consulting projects completed.
Blending science and intuition, I have developed models for "fast paced" short cuts to help people better understand the driving social forces, create visions and implement action plans. Weaving NLP, cognitive skills, emotional intelligence, learning strategies, play therapy, transpersonal psychology, relaxation & peak performance techniques, as well as a healthy spice of consciousness and practical application, I gently guide people to make successful choices for themselves and their organizations, helping them improve communication, develop better relationship skills  and shift underlying beliefs that may be holding them back.
My practice has focused on coaching professional coaches, executives and thought leaders in the human and natural resource fields, as well as health care and human-animal professionals.  I have worked with high profile individuals as well as "at-risk" youth and guided many thought leaders to develop successful organizations such as JustWorld International an international non-profit raising awareness and developing youth leadership in over 40 countries.
When one has a caring attitude combined with a passion for the well being of all living things in general, fine-tuned by years of practical experience in the field, their influence and impact on those around them is invaluable. Over my years of close collaboration with Mary Ann, she has proven time and time again to be just such an instrumental resource. While her technical and applied knowledge speaks for itself, I give her my highest endorsement due to her innate ability to connect with others, challenging and guiding them toward greater growth. Learning alongside Mary Ann can only contribute to positive change.
-Kastin Mattern, Communications Expert
 I help clients:
Identify their underlying belief systems
Define their visions and values
Communicate authentically with themselves & others
Prioritize their lives to achieve more passion
Overcome fear and build confidence
Clear "mind clutter"
Create cooperative teams
Manage stress and be more efficient
Form positive relationships
Develop and implement life and business plans
Form collaborative business relationships
Enhance their leadership skills
_____________________________________________________________________________________________________________________________________
Veterinarians,  Outdoor Leaders,  Holistic Health,  Human-Animal and Horse Professionals
"It is with deep heart felt gratitude that I encourage anyone seeking wisdom or guidance to work with Mary Ann.  Mary Ann has genuine interest and compassion in her patients and students. She shares her gifts and passion with joy and love. I have the honor to be her student as she coaches me on a journey of consciousness, allowing and encouraging me to have trust and faith to be all I came here to be. Her invaluable experience and insight make her an amazing coach and mentor. "

Thank you Mary Ann!
Marlene Siegel, DVM
Bringing more awareness and sharing the secrets of the natural world with people working with animals is my passion. You are already connected and want to deepen your relationship with nature and animals. I empower you to learn "nature-centric" strategies like interspecies communication, how to use earth energies, connect and ground to higher levels of natural energy and how to engage social and nature intelligence into your work.
"Mary Ann has a wisdom based on decades of varied experiences as well as on her intuitive gifts.  The combination is quite special and I have found her insights and guidance to be very beneficial as I explore new twists and turns along the journey of being of benefit to all beings. I am immensely grateful to Mary Ann for her sharing, coaching and her unique gifts.  No words truly describe all her compassionate ways in which she can be of benefit to you and your animal friends."
Allen M. Schoen, MS, DVM, Ph.D. (hon.)
Veterinarians:
I have guided a number of veterinarians into more heart felt and holistic practices by giving them the tools to trust their intuition and use their knowledge for higher levels of healing with animals.  Working with Vet schools, teaching a number of courses to vets and other animal health professionals, and facilitating platforms like IAATH (International Alliance for Animal Therapy and Healing)  to bring various professionals together to share information on human-animal interactions and healing, I bring a lifetime of knowledge and support to your to grow your profession.
Whether you are looking for private mentoring and coaching for your individual practice to deepen your evaluation and treatment skills, or interested in learning specific modalities to add to your practice, contact me for an initial coaching call to see if I can help you.
"As a vet, an enthusiastic horse friend and a consultant of world class riders, I thought I had already experienced and learned a lot. Now, after having been allowed to work with Mary Ann, indeed an absolutely new and wonderful world has been opened to me! How much I would wish all horse-people to obtain the opportunity to meet Mary Ann Simonds."
Dr. Med Vet Dorothe Meyer
Veterinarian, Nutritionist owner of IWest, Germany
___________________________________________________________________________________________________________________________________
Health Care Practitioners:
It is our birthright to be healthy. This intrinsic desire is driving many people to seek careers to help keep people, animals and the earth healthy.  With my academic background and professional practice in wildlife biology, range management, eco-psychology, holistic health, consciousness studies, human-animal interaction and healing as well as organizational development and leadership with further education in Chinese Medicine, NLP, HeartMath, homeopathy, flower essences therapy, and a number of other trainings, I can help coach and mentor you through one-on-one programs and group education.
____________________________________________________________________________________________________________________________________
Outdoor Leaders/Nature Retreats.
If you are interested in facilitating retreats, outdoor meetings, or 'shareshops", and want to have short cuts on how to design and guide a beautiful flow to the process working with nature and animals, then I can help you.
With over 30 years of experience working Internationally, I can share the wisdom and knowledge gained from working with both people and nature which are the core elements in the HeartMind SPEAK model.  Techniques weave science and intuition with strong leadership and facilitation skills as well as organizational and marketing tools to help you learn how to customize your retreats for your clients.
Special programs for women and youth.
 ___________________________________________________________________________________________________________________________________
Human-Animal and Horse Professionals
Mary Ann Simonds is one of the geniuses of our time.
Linda Tellington-Jones  Founder, TEAM, TTOUCH
I learned more about horses in 1 hour with you Mary Ann, than I have learned in my whole life from others…
 W. Lasser, Equine Educator
Do you want to enhance your practice by learning cognitive and intuitive skills for better communication with people and animals?  Or do you want to develop a program or career with animals and people?
Trainers, instructors, psychologists, and other professionals wishing to weave social mammal behavioral science with people skills will enjoy the coaching and mentoring to take your practice to a higher level.  You will learn many of the HeartMind SPEAK techniques which you will be able to apply directly to your program or your clients.
I work one on one over the phone or skype to help you evaluate your practice and determine the best direction to grow based on your priorities and other determinant factors.
Ask about the Interspeices Life Coaching and the Equestrian Life Coaching programs.
____________________________________________________________________________________________________________________________________
Consulting
Thank you again for all of your efforts on our behalf. If you should ever find yourself in need of a reference, please put us at the top of your list. As you know, we believe your expertise and professionalism are second to none.
-Bob Taylor, Taylor Properties, LLC, Developer, 2010
Mary Ann brings a wealth of knowledge and experience to EcoTechnologies Group.  As our "Queen of Green", her insight into the objectives and actions of companies, NGO's and government agencies across a broad spectrum of environmental areas routinely helped shed light on potential areas of cooperation.  She blends the heart and passion of an environmentalist with the business oriented, practical perspective of a capitalist to help bring triple bottom line projects into reality.

-Steve Parker, CEO EcoTechnologies Group, 2010
I work with clients interested in learning ways to integrate their products, people, and projects toward sustainability for people and the earth. Helping clients recognize and monetize human-centric priorities, I have helped numerous clients in various disciplines from governments to private industries develop innovative ways to empower and inspire people, foster creative and critical whole systems thinking, and learn new ways to work with nature while making money.
My focus is working with change-makers and leaders looking for ways to integrate values and vision into monetized projects particularly in community development, eco-tourism, and programs assisting people and animals.
_________________________________________________________________________________________________________________________________